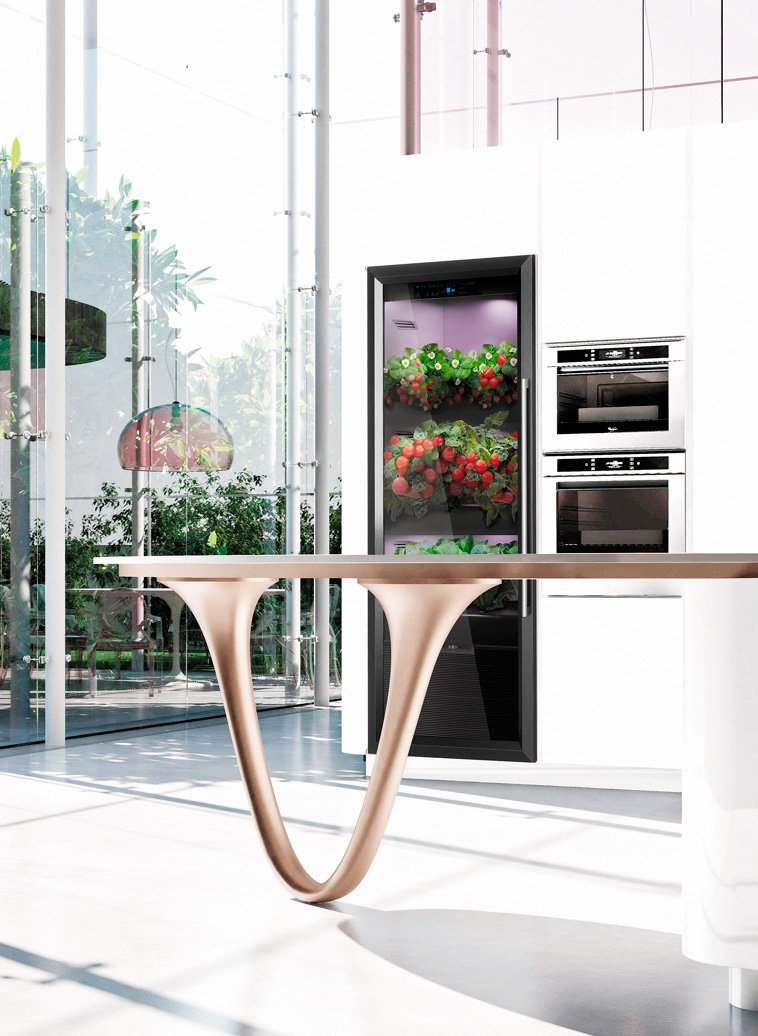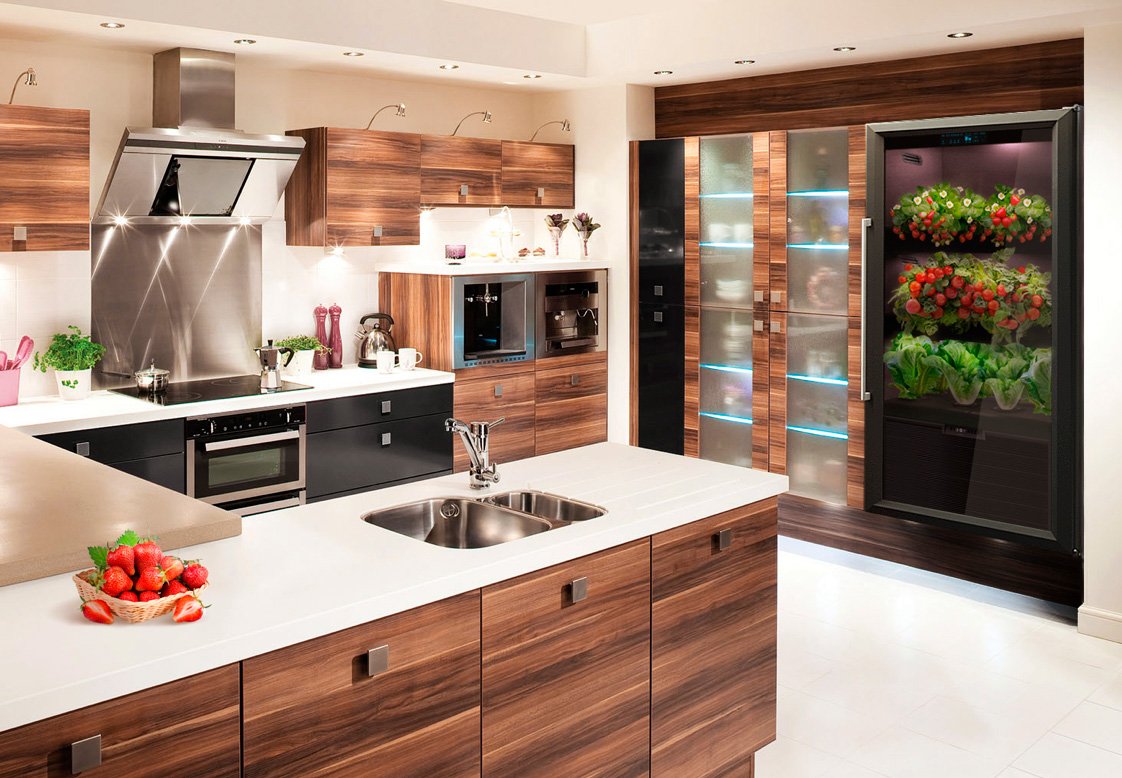 Incorporate into the interior
The city farm, up-to-date and laconic
by execution will be surprisingly gracefully
and easily incorporated
even into the surroundings of your
comfortable drawing room. FIBONACCI
units are produced both in standard
wooden and vibrant colors caring
about your interior.

Design ergonomics, skillful
production and minimalism will allow
FIBONACCI city farm to become
an integral part of any kitchen interior.
The variety of the city farm
models enables to choose the
one best fitting you.