Vertical indoor-farms for growing of vegetables, berries and lettuce in dwelling houses
Final suggestion for development of real estate market.
Remarkable advantage for buyers selecting a builder.
MORE
NATURAL
Organic product. Preservation of natural plant growing principles. Bio-compost-based fertilizers (organic fertilizer). Absence of pesticides and nitrate. International product quality examination
TASTY
Flavor, taste and vitamins preserve in full due to absence of transportation time. The berries ripen and are picked directly at the point of sale.
ALL-YEAR-ROUND
from 6 to 36 harvests/year.
Each day just picked vegetables and berries on the table.
In winter, summer, autumn and spring.
Italian berries and vegetables growing all-year-round directly in a dwelling house.
"Pick and eat" principle
The farm does not depend on climatic conditions and sunlight. It can be located in any premise:
underground
1st / 2nd floors
roof
mechanical level
Occupies 1-5% of built-up area
Farm area - 1000-3000 m2
Grows the crops at night using available electric power /up to 1.5 mW of power/
The farms represent a unique sales proposition for real estate market
The dwellers gain access to the organic products of their own farm when purchasing a flat

Assurance in quality and safety of the products

Products cost is 3-5 times cheaper than in the premium supermarkets
Harvest
STRAWBERRY
6 harvests/year
TOMATOES
6 harvests/year
CUCUMBERS
6 harvests/year
PEPPER
12 harvests/year
LOLLO ROSSO
12 harvests/year
LOOSE LEAF LETTUCE
PURSLANE
BASIL
ARUGULA
SPINACH
KNOW-HOW
INNOVATIVE GROWING TECHNOLOGIES
Does not depend on climatic conditions and sunlight.
Low cost of products.
High quality and safety of products as per GOST 57022.
QUICK ASSEMBLY AND STARTUP
2 months – delivery, installation supervision and commercial startup.
ALL-IN-ONE PRINCIPLE
Closed-loop system and automatic control of all processes via software.
REMOTE PRODUCTION CONTROL
Remote control of equipment operation by the manufacturing company. Services by 5 trained employees.
PRODUCT CATALOGUES
Communication with the end user of products, selection of the best cultivars of the global manufacturers. Renewal of agriculture range 2 times a year.
The farm is illuminated at night via available electric power use.
FIBONACCI KNOW-HOW
Overall automation of production processes. No efforts are required from the flat owners for farm servicing.
System of online orders for growing
MORE
QUALITY
Only Italian technologies and cultivars of tomato, lettuce and berries
Italian climate is recreated for the farm enabling to harvest rich, tasty and natural vegetables and berries all-year-round without any analogs in the market because of impossibility of nutritive properties preservation during transportation or because of sanctions
MORE
Model range
Fibonacci TR series
for growing of tall-growing plants (tomato, cucumber, pepper and etc.)
Fibonacci BF series
for growing of berries, lettuce and green
Fibonacci GH series
for growing of microgreens and lettuce
Expert reviews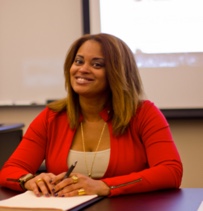 I consider the vertical agriculture as the future of the agribusiness. Such home farms as Fibonacci allow people to grow more environmentally sensitive cultures at home. It is especially important if you live in a house without a garden and the possibility of having an orchard.

This also allows saving expenditure and provides benefits for local restaurants and supermarkets. Using Fibonacci units these enterprises would be able to grow harvest within the shorter terms locally thus eliminating the transportation costs and enabling to reduce the quantity of bad food not possible to sell.

While minimization of financial resources use is critical for any business, I believe that the main benefit and principal advantage of Fibonacci is the decrease of harm inflicted to ecosystems and environment because less water is used during production process and no harmful pesticides and fertilizers are applied.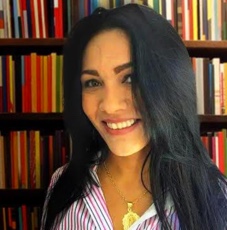 Vertical agriculture is based on interconnections of production and consumption as well as influence on this sphere from the outside. We should think of increase of agricultural products crop under the conditions of population growth. It is also required to promote the need for global population adaptation to the vertical model of municipal economy in order to withstand the climatic changes.

We know that global warming influences the human life and the ability to produce food. I think we should learn more about this type of production. Fibonacci represent the innovative trend of the modern society surely worth investment.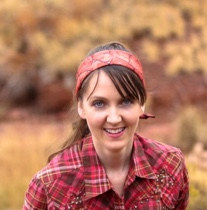 I regret not to have studied the subject called Vertical farming in future. It is now learned in many educational establishments. I consider that Fibonacci produces remarkable things for people requiring sound environmentally friendly food!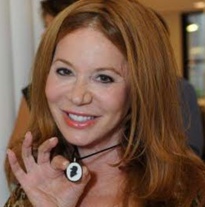 I take photos of all branches of art I am occupied with. However, cooking of organic environmentally friendly fresh food is also an art, life style and choice of each separate person. If there is something really useful for humankind on Earth, then these are the home farms providing the whole family with healthy crops!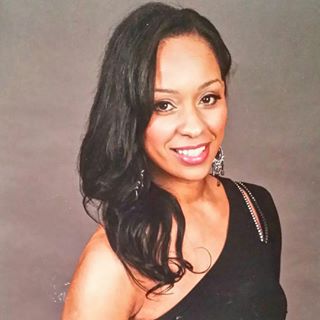 We all live on the plant limited in space and resources. It is very important to find ways of preserving the sound environment as we continue to settle lands, construct enterprises and high-rise buildings.

Vertical Fibonacci units enable everyone to grow safe and healthy food without environmental damage and without referencing to the territory and locality. I believe that this innovative trend of growing will save the agriculture now and secure its great future.